Literarily, people can tell what a good or bad school is through past experience. With this in mind, what schools rank as the best in South Dakota State?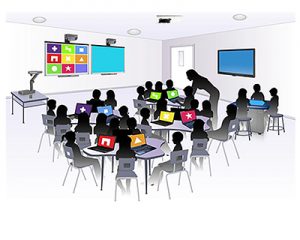 Educational System In South Dakota
South Dakota is a Midwestern state in the US with a growing student population of over 134, 000 students. With no less than 719 schools to its name, the educational system has continued to improve year after year.
The educational system in South Dakota is no different than what obtains in other parts of America. Basically, the primary or elementary school and the secondary or high school levels of education are deemed necessary and important for every child in the state.
The undergraduate level and graduate level education are also available for residents of the state to get a good postsecondary education.
It takes the normal 12 years in total to complete the primary and secondary education levels in South Dakota's educational system.
This leads to the award of a certificate or diploma after the completion of the 12th grade, as it is commonly known. Much like in other states in the US, universities, and colleges offer postsecondary education in South Dakota to interested and qualified students.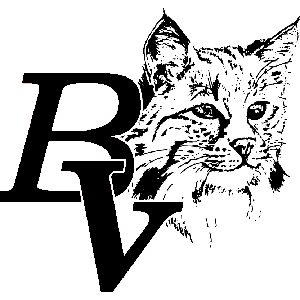 School Districts In South Dakota
School districts have a number of schools under them which they are responsible to take care of. South Dakota has a number of school districts from which some stand out as the best among others. The report cards of the districts provide all analysis and information on how these are arrived at.
On the top list are notable school districts such as:
Watertown School district,
Dakota Valley School district
Sioux Falls School District
Deubrook Area School District
Brookings School District
Harrisburg School District
Mobridge-Pollock School District
Brandon Valley School District
Selby Area School District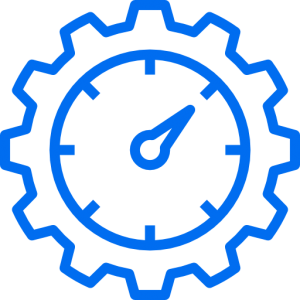 School Performance Index: A Determinant To Measure Best Performing Schools
Schools' performance in South Dakota is measured by using an accountability system. The accountability system is used to hold all schools accountable via a yearly school classification and public reporting method.
The intention is that the model will serve as a means to inform school teachers, leaders, parents and the general public on how well the schools are performing. The focus is aimed towards continuous improvements to meet targeted goals. You can also measure South Dakota's best schools with this index.
The accountability system of South Dakota is focused on a 100-point performance index. This is called the school performance index (SPI). The school performance index comprises major indicators of performance.
The indicators are assigned a numeric value. The values are added to arrive at a cumulative SPI score obtainable from 100 points. Except for schools with limited sizes or missions, all schools are given an SPI score.
The two indexes used are divided into the middle school & elementary accountability and the high school accountability indexes.
At the moment, South Dakota schools are currently using the 2016-2017 SPI scores because it is in the process of transitioning from the old to the new education law.
Classification Of Schools
According to the Department of Education Classification System based on School Performance Index scores, schools are classified as follows:
Exemplary Schools: SPI score above or at the top 5% of schools.
Status School: SPI score above or at 10% of schools less exemplary schools
Progressing Schools: SPI score greater than bottom 5% and less than top 10%
Priority Schools: SPI score below the bottom 5% or at 5% or Title I qualified high school with a graduation rate below 60% for the last two years.
Focus Schools: These are classified based on distinct SPI indicators in relation to the performance of the school's Gap Group. This particular classification only applies to Title I schools.
South Dakota Report Card gives full details of each school's SPI score.
Best Elementary Schools In South Dakota
Applying major data from the US Department of Education, major factors such as teacher quality, state test scores, student-teacher-ratio, grade school ratings, and student diversity, among others, can be used as the basis for choosing the best elementary schools in South Dakota.
Blunt Elementary School
The school is located in Agar-Blunt-Onida School District.
Blunt elementary school has a good test score to rank among the best in South Dakota. On the state's test score, Blunt elementary school shows a good 75% proficiency in reading and math. The student to teacher ratio is 8:1 with a total of 27 students.
Robert Bennis Elementary School
Robert Bennis Elementary school is located in the Brandon Valley School District.
The state score reveals that an impressive score of 82% of the students are at least proficient in math and 77% are proficient in reading. A student population of 474 ensures a student-teacher ratio of 18:1.
Challenge Center School
Located in Sioux Falls School District.
Challenge Center School boasts of a high 95% proficiency of its students in math and an equal 95% in reading.
The student-teacher ratio stands at 19 to 1.
Endeavor Elementary-07 School
Endeavor elementary school is located in the Harrisburg School District.
As one of the best elementary schools in South Dakota, about 71% of the students are found proficient in math with about 74% proficiency in reading. The student-teacher ratio is 15:1 with a population of about 505 students.
All City Elementary School
All city elementary school is within Sioux Falls School District.
From the state test score report, about 75% of the students are proficient in both reading and math. With 130 students' population, the teacher-student ratio is 16:1.
Best Secondary Schools In South Dakota
Of the US News Best High Schools' rankings list, 37 were picked from South Dakota's best high schools and awarded bronze medals for their performance along with other 5,948 public high schools. They are recognized in national Rankings.
The ranking is based on test scores and preparation towards college. Here is a list.
Alcester-Hudson High School
Alcester-Hudson High School, the only secondary school in Alcester-Hudson School District has a total enrollment of 86 students with a teacher-student ratio of 9:1.
The student population is made of 49% females and 5% males with a minority enrollment of 2%.
Belle Fourche High School
Located in Belle Fourche School District, the school has a total enrollment of 369 students, 53% males and 47% females.
The teacher to student ratio stands at 14:1. Minority enrollment is about 11% of the total student population.
Brandon Valley High School
As the name implies, the school is located in the Brandon Valley School District with a total population of 1, 024 students of which 51% are females and 49% are males. Minority enrollment stands at 7%.
The school is the only high school in the school district. The student-teacher ratio is 21 to 1.
Britton-Hecla High School
Britton-Hecla School District has this school as the only high school in the district.
Total student enrollment is 119 students, 49% males and 51% females. 12% represents total minority enrollment. Student teacher ratio of 11;1 applies in the school.
Other high schools awarded bronze medals for their outstanding performance include:
Armour High School
Corsica-Stickney High School
De Smet High School
Faith High school
Deuel High school
Elk Point-Jefferson High School
Higher Education Schools
South Dakota has over 20 tertiary schools. They range from big universities to small colleges offering two-year programs.
Students who are qualified can go for a four-year degree program in law, medicine, engineering and education in the respective institutions.
Top among the universities are:
University of South Dakota
South Dakota State University
Oglala Lakota College
Mount Marty College
Black Hills state university.
Lake Area technical institute
Mitchell Technical Institute
Southeast Technical Institute