A library offers the needed resource for students learning. South Dakota library provides a great atmosphere for students to access study materials and an avenue for the members of the community to connect in the learning environment.
The Initiative Of South Dakota Library Network
South Dakota Library Network (SDLN) is a collection of member libraries in the state educational system to enhance better education. Through the network, member libraries usually connect with one another to enhance shared resources and provide services for their communities.
By using the library network's site, you can search for books, periodicals or newspapers at any of the libraries in the network around the South Dakota State.
Search tools are provided to enable you to search a particular library or all member libraries to find out if the material you seek is available in any of the member libraries.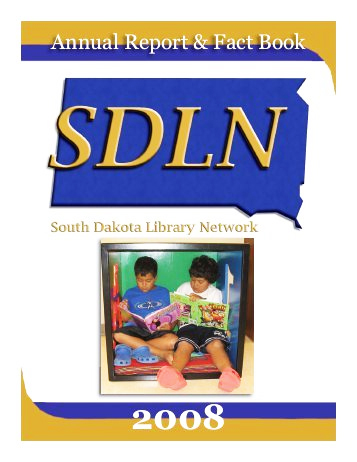 The Innovative Deliveries Of The SDLN
Towards delivering the best of services to the community, automated systems were incorporated into the library network to provide a creative library service that is affordable and more effective in the library system of the state.
Going in this direction, it aims to:
Further, enhance the sharing of resources among member libraries
Give members a shared computer system
Provide database support and access
Create training privileges from the SDLN and other members
Manage a single technical support unit
Make available a kids catalog that uses pictures and menus.
Encourage member-oriented governance
Communicate freely with member libraries
Have friendly, knowledgeable and helpful staff
Notable Libraries
South Dakota is blessed with many libraries that are among the top libraries in the region. South Dakota's best schools are equipped with such functional libraries. However, some are more pronounced in terms of their quality service delivery and outstanding performance.
Rapid City Public Library, Rapid City, SD
Rapid City Library is the connecting place for the community. The creativity on display and the application of modern technology in the library are remarkable.
When in the library, CHAOS Makespace is an aspect you shouldn't miss visiting. In there are provided cutting-edge technologies. It also provides amazing resources including arts, robots, 3D printers, and sophisticated design computers.
Every month, the library organizes programs to teach people of all age groups various tech-related programs such as creating 3D models and code programs.
Yankton Community Library, Yankton, SD
The Yankton Community Library is built to offer freedom and access to timely information. Educational materials are provided in a variety of formats for the community to choose from.
The library services are proactive by responding to the community needs through various programs and services that will meet their needs. These include children's program, tutoring and research assistance.
The drive is to add value to every member of the community and it is thus far getting the desired results.
Ronning Library, Sioux Falls, SD
At Ronning Library, catering to the needs of their patrons is most paramount. It is one of the Siouxland libraries. A look at the shelves is a large collection of book stacks covering every subject under the sun.
The well-organized atmosphere offers readers a peaceful read. It comes out as the perfect library anyone will love to spend some time in. Not only is the library well-known for good and abundant books but other fun activities are not lacking. It organizes programs, events, and has clubs for all age groups including kids and teenagers.
Huron Public Library, Huron, SD
Huron Public library showcases a mix of fun activities and exciting books for its community.
Children's books, novels, and research journals form the pack of the variety of books available in Huron Public Library.
Teens and kids have events targeted at them. These include movie day, Pokémon Club, crafts, 4-H club, and writers club. An adult book club and crafts are designed to cater to the needs of adults in the community.
Edith B. Siegrist Vermillion Public Library, SD
Having seen some expansion in 2013, Edith B. Siegrist Vermillion library has grown to accommodate a lot more activities for the benefit of the entire community.
Some of its notable services include outreach for hospitalized or homebound community members, availability of hotspot, digital talking books, meeting rooms, programs for teens, kids, and adults.
Knowledge is hidden in books and a library is where to find such resources. Today, technology has not taken the books away from us but has given us options on how to access such books.
Automation and shared resources are utilized to build the library of the modern times. This is how South Dakota libraries connect resources and communities for the benefit of mankind and the community they are located.