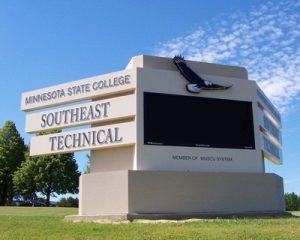 Technical schools are an inroad for high school students to get started with a professional career. Many of such two-year programs in South Dakota are poised towards preparing students in the technology and mining industry.
If learning the right way by having hands-on experience is your desire, you'll be better served in the technical schools.
Technical colleges including community colleges have continued to attract many students due to their quality output. In the South Dakota state, Southeast Technical College occupies the top spot in enrollment for the two-year program.
Just like in anywhere else in the US, South Dakota offers the needed alternative for students to kick-start their drive towards a professional career.
There is no doubt that South Dakota technical school graduate will, in the long run, earn a better salary than their fellow counterparts who have only a high school diploma.
The two-year program provides a pathway to various degree options in finance, healthcare, technology, and business.
When considering the evolving technical schools in South Dakota, the following technical schools should get a mention as one of the best you'll come across in South Dakota.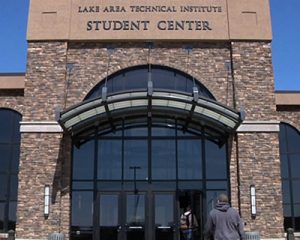 1. Lake Area Technical Institute
Arguably, the best of them all in South Dakota, Lake Area Technical Institute (LATI) boast of a well over 70% graduation rate. Established in 1965, and has since then recorded over 22,000 graduates after inception.
The technical institute boasts of itself as offering superior technical education that launches careers and changes lives.
The Watertown located institute offers 30 academic programs with more than 2,000 annual student enrollments.
Though LATI is known for its education and other fields such as finance, law enforcement, and nursing, the technical institute shines more in its agricultural specialization programs.
Notable also is the provision of an outstanding 12 online degree programs. For its enviable strides, the technical institute has won several national awards including ASPEN PRIZE for community college excellence.
2. Southeast Technical Institute
Sioux Falls is reputed for its quality education facilities in South Dakota. Southeast Technical Institute is one of such educational facilities in the community that offers students a chance to gradually build a career in technology.
The technical institute is ranked nationally among the best in the region that offers two-year programs. Students are provided a flexible program style all through their time of study in the school. The institute has earned its reputation from the hands-on experience from passionate industry leaders.
Southeast Technical Institute offers over 50 high in demand programs, making it one of South Dakota's foremost choice when it comes to technical training institute.
Some of the notable categories of fields in the institution include medical technology, business, electronics, engineering technology, horticulture technology, industrial technology, human services, information technology, and media communications among other fields of prospective career choices.
The institute awards degrees, diplomas, and certificate after the completion of students' respective programs.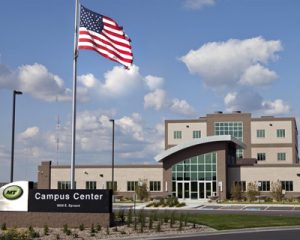 3. Mitchell Technical Institute
Mitchell Technical Institute was established in 1968 after the union of four technical institutes. The Mitchell sited institute has ever since evolved to a reputable technical institute in South Dakota with over 18, 000 graduates to its name. The institute has a good cordial relationship with the regional communities and Mitchell.
Students can tap into the great atmosphere that offers a good student to staff relationship. At MTI the choice is numerous for both high school and professionals to choose from the programs on offer. Over 30 technological academic programs can be studied in the institute.
These include engineering technologies, construction, and manufacturing technologies, health sciences, energy production and Transmission, dual credit and agriculture & Transportation Technologies, among others.
Studying at MTI provides an opportunity for both full time and part-time workers. Provision is also available for financial aid for students who need some assistance in that direction.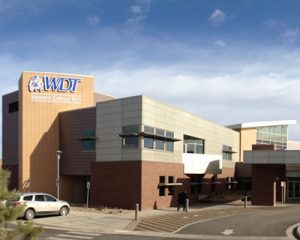 4. Western Dakota Technical Institute
Western Dakota Technical Institute is located in Rapid City, South Dakota. It was established in 1968 and has been the only technical institute that caters to the need of the western region of South Dakota State.
High school students will find the institute a go-to-place to pursue their dreams of earning a degree in a professional career. The school boasts of over 96% of its graduates either gainfully employed, on further studies or have been enlisted into the military.
The college has evolved and expanded its facilities to enhance qualitative education for its students. Students are set to face actual work environment via internships, hands-on learning, simulation, and industrial partnership, among other vital approaches to enhance effective learning.
If you're looking towards an award of a degree, many innovative programs have been designed to get you going with your chosen career.
Computers, health sciences, transportation technologies, legal and public services, construction and manufacturing and a whole lot more programs are offered for aspiring students.
Western Dakota Technical Institute lives up to its mission of academic excellence by providing a conducive atmosphere for everyone within the premises.
Technical schools are an integral part of South Dakota's best schools.
South Dakota is well-endowed with many colleges and technical institutes that have evolved to reach an enviable height.
It may not be on the topmost spot in the nation's academic profile but it has carved a niche for itself as one of the best locations for qualitative and affordable study.