Address: 435 Williams St Deadwood, South Dakota
Phone: +1 605-578-2821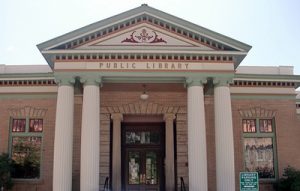 Deadwood is one of South Dakota's favorite libraries.
USA Today ranks it among the top ten libraries of the Library Journal between 2011 and 2012.
The construction of Deadwood Library began in 1895 and by 1905, the library started operation.
The library provides rich educational books as well offers some exciting events for kids and adults.
Upcoming events include Books Alive Club For Kids between grades 2 to 5.
Currently, know that you can no longer find information about the library on the root domain of South Dakota library network, //dwdlib.sdln.net/  The official Facebook page of the library gives the new URL as //www.cityofdeadwood.com/.