Get In Touch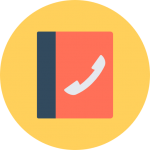 Have you just moved into the region and looking to know about the educational system of the state? Perhaps you're considering going for your undergraduate or graduate studies in South Dakota State. South Dakota Library Network got you covered.
We are a group of individuals working in the education sector and will be glad to offer the utmost help you need.
For further details about our team, vision and mission, you can click through this link to our About Us Page.
Our goal is geared towards giving you useful information about libraries and the education system in South Dakota and hoping our articles will serve your purpose.