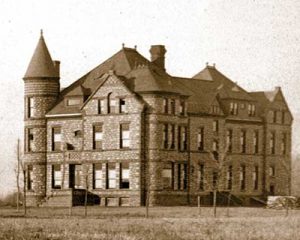 The origin of the University of South Dakota dates back to 1862 before South Dakota became the 40th state in the US.
The today's big national university which started small with only a couple of students has grown to have a total enrollment of 10, 261 students with 7,648 students for the undergraduate level and the rest 2, 619 in the graduate cadre.
To facilitate good learning, small classes with a student to faculty ratio of 17:1 dominate in the university.
The institution provides excellent and qualitative education for its students in a relaxed atmosphere that offers beyond the classroom opportunities.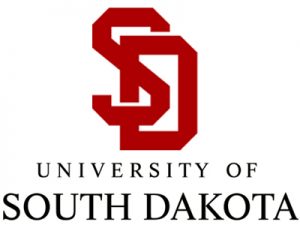 The University Campus
The University Of South Dakota (USD) is the biggest university in the South Dakota region. Students are of the opinion that the entire campus is just the moderate size for the institution; it is neither too big nor too small. Consider it a big-time university that presents a small-college feel.
The adorable blend of the classic and new structures on the campus adds to the elegance and natural beauty of the USD main campus environment.
Life on campus in the University of South Dakota is mostly that of a Greek life. You're though not compelled to join or treated differently if you don't feel like it. Sports are also an important part of the campus life in USD.
Off-campus centers are also available for students who choose that option to study.
Recognition By Reputable Organization
The University of South Dakota ranks as one of America's finest that focuses on both undergraduate and graduate education. The university takes the top spot as an institution of higher academic excellence with much consideration for affordability. There will be no mention of the best schools in South Dakota without this great school in the midst.
The Vermillion sited university is recognized by US News & World Report and other reputed organization for its enviable strides as a great university in the South Dakota State.
The Princeton Review at different times recognizes it as one of the best 382 Colleges, Best Law schools, Best Business School, among other numerous awards.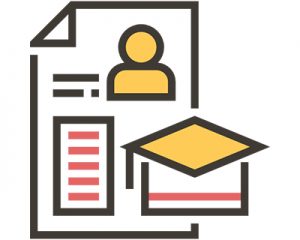 Curriculum
The University of South Dakota runs both graduate and undergraduate programs. The university covers 205 undergraduate programs and 75 graduate programs to date.
Undergraduates go through the normal four years duration to be awarded a degree in their chosen field while graduate schools are usually less than two years or more depending on the level of study.
Whether you look to study civic related fields, business, law, and engineering, USD has all areas covered in programs to meet the need of every intending student.
Colleges and Schools of The University of South Dakota
Nine different colleges and schools can be approached for a course of study in USD:
Education
Fine arts
Arts & science
Health education
Medicine
Graduate school
School of Law
USD Online
Business
USD Academic Programs
The University of South Dakota has robust academic programs for students of all categories. Under the academic program, students can access the following:
Undergraduate programs
Graduate Programs
Online and Off-campus programs
Signature programs
Undergraduate Programs
USD offers undergraduates a great atmosphere for a meaningful learning experience. The university equips you with the required skills to meet the professional demands of the workplace. Students are guided through their undergraduate program with the assistance and counseling guidance from their faculty and program advisors.
This comes through an effective learning approach that encompasses an engaging style in a small class system. Students who are academically talented can also pursue a USD honors program for more personal development through exchange of ideas and personal improvement in a participatory manner with others.
For your undergraduate study, here are areas covered in the University for an Award of a degree:
Communication & Media
Arts & Design
Culture & Society
Business
Law & Government
Wellness
Mathematics
Engineering
Education & teaching
Performance Arts
Sports science
Science & technology
Medicine, Health and Wellness
Language & Literature
Graduate School
The University of South Dakota provides an extensive collection of professional and graduate programs in its schools and colleges.
When you're considering a further study in your chosen field after an undergraduate degree, you have choices among several universities but some criteria will stand out for some.

A University Per Excellence Offering Flexible Study Options
When deciding on a graduate school, go with only the good characteristics to help you choose right. Quality, affordability and most of all, flexibility should count most as vital characteristics to help your choice.
You should have the freedom to pursue your graduate school the best way you'll be comfortable doing.
University of South Dakota (USD) offers numerous high-quality programs in sciences, education, liberal arts, and health sciences among others. The institution facilitates the great opportunity for creative scholarship, clinical study experiences, and internship opportunities.
As a diverse and vibrant university, intending students are offered a good measure of flexibility on how they choose to study by enabling both off-campus and on-campus privileges.
As a great national university in South Dakota, students can also access the online option to run their graduate programs with the school.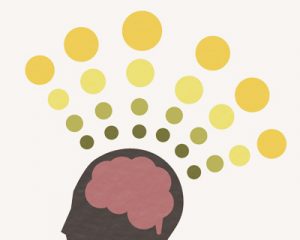 Living Up To The Philosophy Of The School
Students all over the world who have experienced the study pattern of the University of South Dakota often agree that the institution lives up to the school's philosophy.
This is visible through its extraordinary educational framework via research experience, professional development, quality academic study, and creative scholarship in an all-inclusive environment.
Running a graduate program at USD equips students to become global leaders with requisite skills and knowledge to meet the demands of today's workforce.
The University of South Dakota meets up with its mission of ensuring high-quality education across all fields by giving their students adequate preparation and outstanding opportunities for creative scholarships, research, internships, and clinical experiences.
In its drive to becoming a formidable force in graduate programs, the University of South Dakota's goal is to contribute to the development of humanity in the following:
Develop a workforce for the ever-changing global economy
Enhance technology transfer
Carry out groundbreaking research
Develop innovators and entrepreneurs
Prepare future university faculty and colleges
Train K-12 teachers ready to join the workforce
Prepare future university and college teachers
Build leaders for nonprofit, business and government sectors
Enhance public health initiatives
Help job creation by creating new startups that will, in turn, create jobs
Improve society via the humanities, arts and social services
By social action strengthen communities
Providing A Sustainable Educational Atmosphere Through Graduate Assistantships
The USD provides financial assistance to qualified students in exchange for the student's research, teaching and services to the university. This makes going for a graduate study at USD one of the most affordable in America. Research and teaching assistantships are made available by the individual departments.
Students who are qualified and interested can apply through the Graduate School. The obvious requirement is for applicants to be fully admitted to any graduate program of the school and enrolled in 9 graduate credit hours. There are more than 45 scholarship opportunities for graduate students at USD.