Education is the bedrock of any development and universities often come up on the topmost level.
From the lowest level to the highest university education in South Dakota, there is always a good story to tell about the contribution of South Dakota educational system to the state's employment rate rankings.
South Dakota Universities have kept up to meeting the educational and professional demands of tomorrow's workforce. The various universities have expanded their degrees to cut across the continents with fruitful collaboration opportunities with other institutions.
Boasting of the best facilities around, South Dakota universities have successfully taken up the challenge of producing high-level manpower to fortify the nation's workforce.
Workforce And Unemployment Rates In South Dakota
South Dakota continues to live up to expectation by making available educated and qualified manpower for its companies. South Dakota ranks high with a low unemployment rate. The state has an above average labor participation rate. From the latest rankings, South Dakota is an ideal state to work, run businesses and live with your family.
It is ranked number #1 as the least volatility Tax Revenue, enterprising states with good business climate and America's Dream Composite Index.
Earning A Degree And Income Level
Inhabitants of South Dakota who own a bachelor's degree earn far higher salaries than those without a degree. Salaries of graduates who went through a four-year degree course usually surpass the average national income for residents of South Dakota. This proclamation is given by the US Department of Education.
For instance, it is noted that about 73% of students who successfully run their university degrees from South Dakota State University earned far more than students who came out with a high school diploma.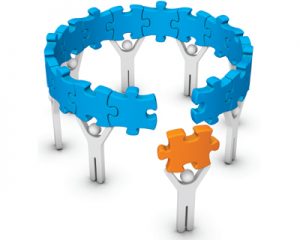 Universities And Their Impact To Meet Tomorrow's Workforce
Universities in South Dakota, both private and public universities have made their impacts towards educational development and strengthening the workforce. Universities train the workforce needed for tomorrow's positions. They have the best professionals and the world's top libraries to provide the needed resources for a comprehensive education.
South Dakota State University
South Dakota State University has evolved from being an only agricultural school to now a big university with nine colleges. The Brookings located University offers programs covering 120 graduate and undergraduate degrees including professional and certificate programs.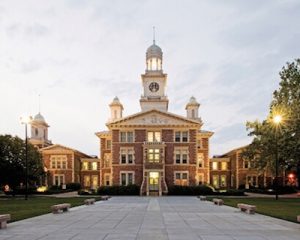 University of South Dakota
The University of South Dakota ranks as one of South Dakota's biggest universities from the federal government. It offers a wide range of programs that comprise sports, performing arts, business, and science, among others. Students will enjoy co-educational privileges for good academic and professional development to meet the needs of the workplace.
Augustana University
Augustana University is South Dakota's foremost private university with a high number of enrollments of about 1,900 students across the globe. The University offers more than 100 minors, majors and pre-professional programs in diverse fields of endeavors.
It is one of the few South Dakota's universities to provide a dual-degree program in engineering. Students are taken through leadership classes and academic skills in its multi-dimensional campus life, to become a formidable workforce in the future.
The best universities in South Dakota along with others play a major role in developing the state. 
Various other higher learning institutions in South Dakota contribute to the advancement of the labor force in South Dakota.